Cave Tasting Gift Card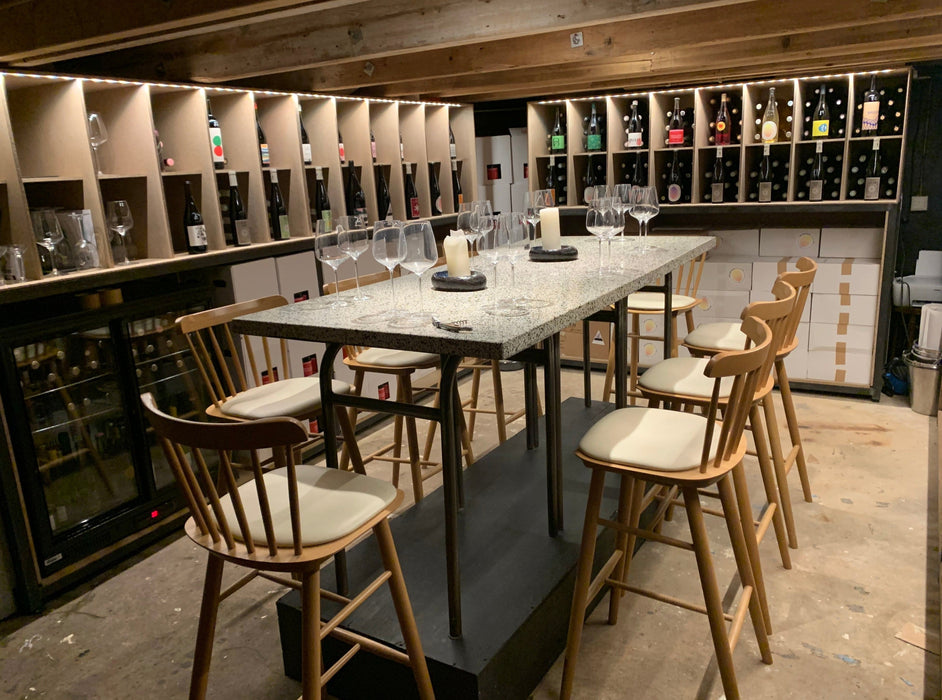 Gift Card Terms
This gift card is redeemable for a 6-8 person cave natural wine tasting at Sauvage in Amsterdam West. Before booking, please reach out to contact@selectionsauvage.com to confirm availability.
The tasting experience starts at 19:00 and will last 1 hour and a half. However, given the changing times, please confirm timing and date before committing. Moreover, when confirming, please share the number of participants. Pricing is the same for parties of 6-8 people.

Natural Wine Cave Tasting
People: 6-8
Tasting Overview: The tasting journey covers a seasonal flight of 5 natural wines from Selection Sauvage's portfolio.
Small, local snacks (bread/olive oil/cheese/other small bites) are served to enhance the expression of the wine and refresh your palate between tastings.
(For more of meal, a healthy Mexican food pairing by FENTO is available upon request.)
The tasting is open to all types of wine (and non-wine) lovers of all backgrounds and experience.
Final attendance must be confirmed at least 24 hours before the start of the event. If there are last minute changes, please send an email to www.contact@selectionsauvage.nl
About Us
Sauvage sits in the heart of Oud-West, Amsterdam (Potgieterstraat 47-H) as a living art exhibition space, tasting room, and wine cellar. The space is open for the Amsterdam community as a free place of artistic expression.